December 1, 2014 | 1 Comment | Betsy Woodman
As I've mentioned, my mother conquered the personal computer in her sixties, when few in her age group dared get close to such a terrifying machine. What if they hit the wrong button and it blew up? But my mother wanted to learn.
It must be said that learning was the family religion. Once I joked to my mom, "Well, if I'm so smart, why aren't I rich?"
She looked utterly shocked. "But think how much you've learned!" she said.
There is something really rejuvenating about learning, whether you're exploring new territory or deepening a field of knowledge.
Foreign languages are a favorite among my sisters. Jane has worked hard on French and Spanish; Lee on Arabic. Just for fun.
A school friend of mine also got into Spanish and did the pilgrimage of Santiago ("El Camino")–twice. Two other pals learned Italian, one to communicate with her daughter's in-laws and the other to have an even more glorious time viewing Italian Renaissance art work.
I get my "Hindipod101 word of the day" via email every morning.
During his seventies and eighties, my dad took oil painting lessons, improving greatly from one year to the next.
He painted Mt. Kearsarge in New Hampshire about as frequently as Monet painted lily pads.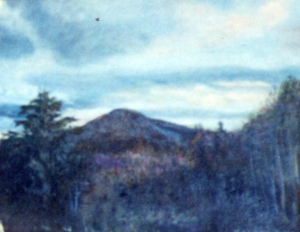 Neighbors' houses were another favorite–as were outhouses.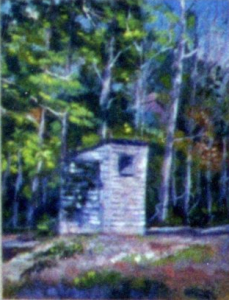 He also captured several friends in oils. Here you see him with his portrait of Henry ("Skip") Powers, of Andover, NH.
Skip's comment was "Hey, he even makes an old guy like me look pretty good."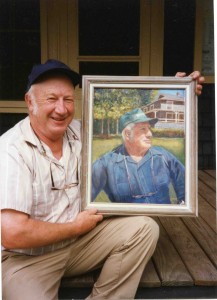 Probably because it was a labor of love.