July 30, 2015 | Comments Off

on Postcards from France

| Betsy Woodman
Everyone gets assigned a different war.
My dad, Ev Woodman, served in the United States Navy in World War II and took part in the invasion of Normandy. Deafening noise, shells bursting on the beach, the ocean running pink with blood—he got the whole infernal nightmare.
His dad, in contrast, didn't get to France until the day after the Armistice in World War I. James B. Woodman, M.D., was quickly put to work doing "reconstructive surgery" on the wounded, who were still pouring into Base Hospital 111, five miles from Bordeaux.
To be sure, there was plenty of mud and discomfort and inconvenience. The base was hastily constructed and the operating rooms, mess halls, and barracks were not luxurious. But Dr. Jim never had to sleep in a foxhole, as my dad did on Omaha Beach, nor did he come under fire.
Also, although he worked very hard at his job, there were compensations. Shortly after the Armistice on November 11, 1918, the YMCA started running tours from Bordeaux, and my granddad took at least one such excursion, in March 1919. The trip included "the front"–the major area of fighting in northern France and Belgium–followed by vacation spots on the Riviera.
It's strange to think of a battle zone so quickly turned into a tourist attraction. The sightseers would have seen miles and miles of shell holes, abandoned trenches, and forests and fields reduced to moonscapes.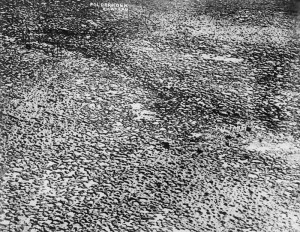 Aerial view of the front. Public domain photo
Villages and towns had been wiped off the map, leaving wastelands punctuated by jagged dead trees.

Flanders Field in 1919 Public domain photo 
Postcards appear to have been my granddad's preferred way of communicating and he sent several home to New Hampshire, including this picture of damage to the historic city of Reims: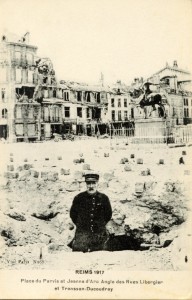 Reims, 1917
However, most of the cards he sent were much sunnier, including many gorgeous spots in Southern France.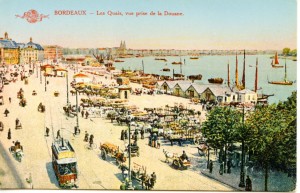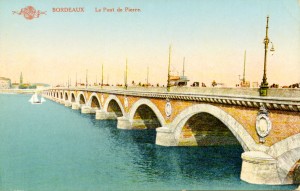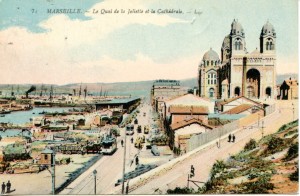 He loved Cannes and Monte Carlo and Monaco and Nice. "The most beautiful places I have ever seen," he said. But his enthusiasm was tempered with poignancy. He wrote to my grandmother, "We will have to come here some day. All these beautiful things make me long for you more than ever."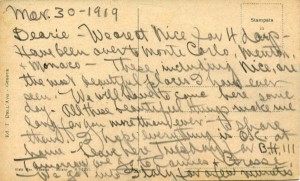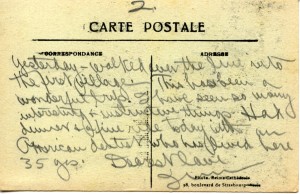 Postcards: Woodman Family Collection
Back in New Hampshire, where my grandmother was taking care of their two small sons, it was the end of winter and the beginning of mud season. It would have been forgivable had she been envious of her husband nobly doing his duty overseas.
Ah, well. That was almost a hundred years ago. I hope my grandmother wouldn't have minded my posting these cards, in 2015, for all the world to see. After all, why would she have passed them on to my dad (who passed them on to me), if not to contribute a bit of family testament to that cataclysmic era?